Designing for Tomorrow - Student Showcase
Working Groups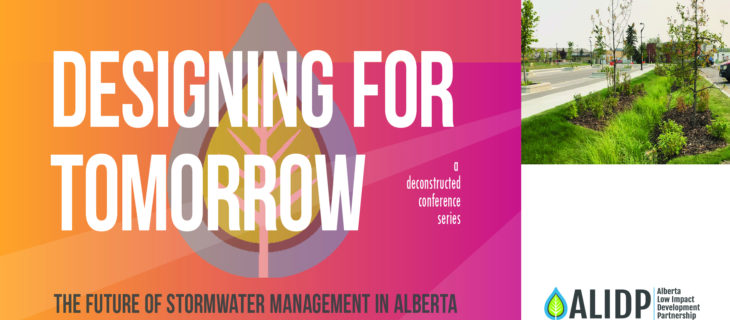 Event date:
Thursday, April 20, 2023 @ 9:00 AM
End date:
Thursday, April 20, 2023 @ 12:00 PM
Event location:
Remo Online
STUDENT SHOWCASE
Stay tuned for a detailed agenda.
NEW: AFTERGLOW Overflow networking and discussion time 11:30 a.m. to noon
WHO SHOULD ATTEND?
Planners, policy makers, approvals staff, landscape architects and designers, ecologists, sustainability professionals, researchers, engineers, water resources professionals, students - LID is an interdisciplinary undertaking and discussions are wide-ranging. Your participation makes for a richer experience for all.
PARTICIPATION IS FREE FOR PARTNERS
Free for partners, all others $50 per session. Not sure if you're a partner? View the partner listing at https://www.alidp.org/directory/directory/partners. Employees of partner organizations are partners, just register with your work email to validate your free registration.
If your organization isn't a partner, consider purchasing an annual individual partnership at $105 as part of your registration to immediately activate it. Individuals can register using any email. (The rate is pro-rated by 50% after June 30).
Students can register for free with a post-secondary institution email.
If you would like to purchase a new corporate, municipal, non-profit or vendor partnership for 2023, or pro-rated by 50% for the remainder of 2022, please contact the organizer. You can see rates at https://www.alidp.org/director...
CALL FOR PRESENTATIONS AND SPONSORS always open
Want to present your project or initiative? Sponsor a session? Please reach out to the office. Share your case study, research findings or policy/ planning initiative - don't be shy! 15 to 60 minutes, we'll fit you in. All topics considered. Submit a title, short description, and suggested duration. We'd love to have lots of short presentations and especially hear about initiatives in smaller communities that we might not even know about. Also if you are interested in having a particular question discussed, send that in as well.
Have a product or service to highlight? Consider sponsorship. Includes your logo with a link and possibility for video, visible and clickable except when presentations are happening. Contact the office.
RECORDINGS
Recordings will be made available to registrants and partners.
REGISTRATION and REFUNDS
Registration is per session, closing 5 PM the day prior.
Refunds are on a case-by-case basis. Please contact the office.
UPDATES to the PROGRAM
To follow the program as it develops, check back on the Eventbrite page, this page, or add yourself to our mailing list.
TEST YOUR GEAR
Not sure if your system will support our event platform, Remo.co?
Here is the gear test for Remo:
Here is an article for troubleshooting firewalls:
https://help.remo.co/en/suppor...
The best experience is on a desktop/laptop. Please use a Chrome browser. Note there is no call-in option.
---
We look forward to your participation and in meeting up with friends old and new.
REGISTER NOW on Eventbrite
---